musician biography :
Graduated in Piano Jazz and Arrangement from CRR de Chambéry in 2000. Passionate about African-American and Brazilian music, from Blues to Soul, from Funk to Jazz, from Bossa-Nova to Samba… I have been evolving for 30 years in formations ranging from Big Band to Jazz trio and Piano Solo.

I accompany singers (soloists) and soloists in duets, trios and quartets. With Speaker B and Miss Dee, Jean-Yves Magaud, Hervé Francony, Yvan Baldet, Stella Scrivo, Jocelyne Tournier, Jan Demencik, Jérôme Nicolas, Marc Foulon, Barbara Zins, Nadia Lamarche, Frederic Gardette, Diego Fano, Michaël Chéret, Liza Silva for a Californian tour in 2011 and 2012.

But also in the rhythm section, with Erwan Bonin, Eric Bailles, François Longuemarre, Stephane Viard, Sebastien Réa, Renaud Laporte, Laurent Ragni, Jean-Pierre Comparato, Christophe Pannekoucke… In addition, my meetings and Master Class with Patrice Galas, Pierre Drevet, Alfio Origlio, Laurent Cugny, Guillaume de Chassy, ​​Art Lande, Bojan Z. But also Frédéric Monino, Denis Badaud, Benoit Sourisse, Haïm Isaacs, Rick Margitza, Manuel Rocheman , Laurent Dehors, Ricardo del Fra … have increased my passion for improvised music.
Pianist, organist, singer, author, compositor, arranger, conductor, Jazz improviser.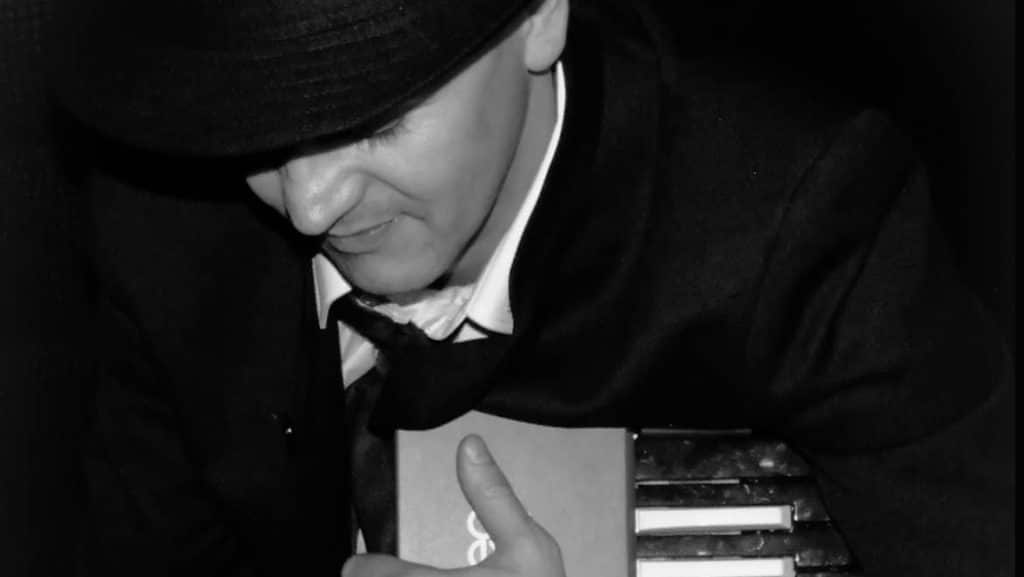 Bands :
"Azymut" 1990: Jazz Fusion, Keyboard player.
"Big Band de Barberaz": Jazz Big Band, Pianist from 1990 to 2000.
"Maffalda" in 1997: Sextet of compositions, Hip-hop, Funk, Electro-Jazz, Jungle influences. Keyboard player.
"TRI -PO-TES": Jazz trio, piano, compositions and arrangements from 1998 to 2000.
"Compagnie Histoires de Famille": "Tonton Jules" show, in piano, bass, drums trio. Keyboardist, singer, composer and actor from 2000 to 2003
"Jazz en Tête": 5tet de Jazz, pianist from 2002 to 2010.
"Savoix": Traditional and modern Gospel group, keyboardist from 2003 to 2005
« Chic to Chic » pop duo, from 2005 to today: pianist and chorister.
"Papa Groove": Soul – Funk group, Acid-Jazz, keyboard player from 2002 to 2004.
"Hot Fingers" trio: Jazz Manouche, organist from 2005 to 2007.
"Blue color trio" 2013: Organist, Blues and Jazz trio.
"Amazing Songs" with Kalia (singer and actress), compositions by Marybel Dessagnes, pianist, singer and actor from 2010 to 2013.
"L'au d'Ella": Vocal Jazz 4tet, pianist and arranger from 2011 to 2014.
"Urban Trio": Electro Funk, keyboardist and chorister from 2009 to 2012.
"Trance in Dance": Gnawa World Music, pianist and arranger from 2010 to 2012.
"Laura Rey Syndicate": Pop song, keyboard player and chorister from 2011 to 2013.
"Voz Do Brasil": Brazilian music with singer Liza Silva, Piano and Arrangements from 2009 to 2011.
"James Henry": House & World Music, pianist from 2010 to 2011.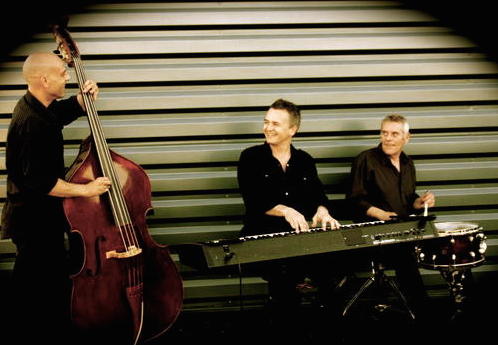 Bands :
"Grand Léon": Deep Electro Jazz, keyboardist, chorister and Home-Studiste from 2008 to 2015
"Orphée duo": French songs, pianist, singer and arranger from 2010 to today.
"Stéphane Zelten": Rock song, keyboard player and chorister in 2012.
"So d'Jazz" duo, from 2010 to today: Vocal Jazz, Pianist and chorister.
"Blow Up" saxophone-Piano duo, pianist from 2010 to today.
"Cool Jazz Trio". Saxophone, piano, double bass. Pianist and singer from 2010 to today.
"db Trio": Piano-voice, double bass-drums, standard jazz and compositions, pianist, singer and arranger from 2005 to today.
"Dee & Dandy": Pop duo with Delphine Hocquet, pianist and chorister from 2007 to today.
"Crazy Box", Beatboxer (speaker B), singer-percussionist (Delphine Hocquet) and keyboards, keyboardist and chorister, from 2010 to 2012.
"Organic trio" from 2015 to today, organist and composer, with successively, Lionel Grivet and Josselin Perrier on Drums and Marc Foulon, Christophe Pannecoucke and Thomas Blaisel on Guitar.